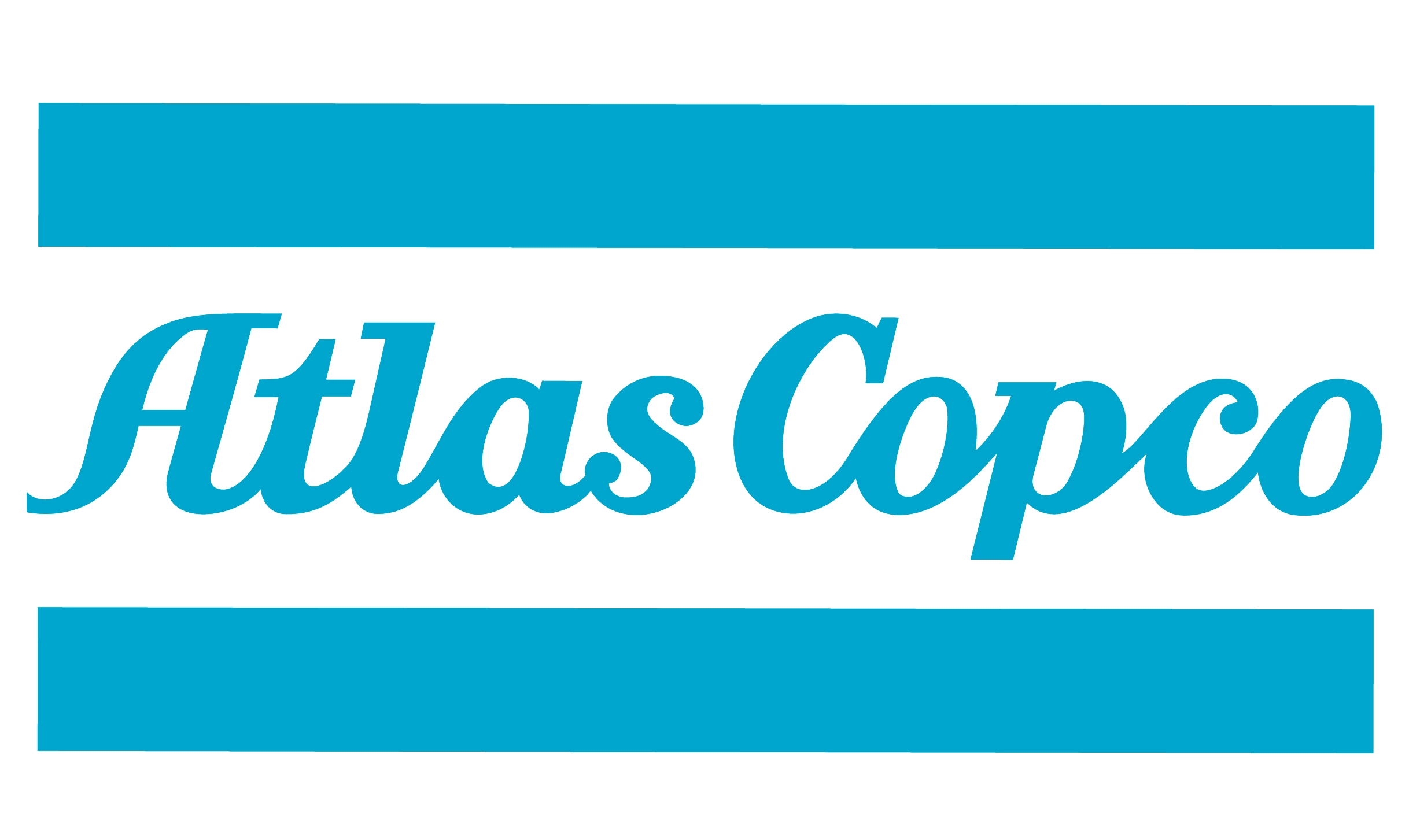 Oil-Sealed Rotary Vane Vacuum Pump
สอบถามรายละเอียดสินค้า หรือ ขอแคตตาล็อกสินค้า
Further detail of products required, pls feel free to contact us.

2 STAGE OIL-SEALED ROTARY VANE VACUUM PUMPS
GVD 0.7-28 Series (0.7-27.5 m³/hr @ 50 hz – 0.5-19.5 cfm @ 60 Hz)
Production Information :
The GVD series of small oil-sealed rotary vane pumps deliver excellent ultimate vacuum pressure, high pumping speeds and superior vapor handling capabilities with quiet operation. These pumps offer proven performance that sets the industry standard for R&D and scientific pumping applications. All pumps/motors are approved to UL and CSA standards by an external test house and feature our patented mode selector switch, meaning one model is suitable for both high vacuum or high throughput applications. In summary, you can rest assured that when you choose an Atlas Copco GVD 2 stage oil-sealed rotary vane pump you are choosing a product you can rely on from a company you can trust.
Features and Benefits :
• Ultra quiet operation and intrusive frequencies minimized.
• Easy-to-use gas ballast.
• Fast acting anti suck back system protection.
• High torque, 1-phase and 3-phase multi-voltage and 50/60 Hz motors available.
• Efficient high pressure lubrication.
• Oil-tight with printed gaskets, effective shaft seals.
• Clamped-in sight glass.
• Oil box well contains filling spills.
• Hi-tech polymer blades, large diameter, easy-clean oil passages.
• Consistent, built-in quality.
• Wide variety of accessories is available.
Applications :
• Laboratory bench top vacuum
• Research and development
• Turbomolecular backing pumps
• Freeze drying
• Analytical instruments
2 STAGE OIL-SEALED ROTARY VANE VACUUM PUMPS
GVD 40-275 Series (40-275 m³/hr @ 50 Hz – 25.9-180 cfm @ 60 Hz)
The GVD series two stage oil sealed rotary vane vacuum pumps are renowned for their high ultimate vacuum, rapid pumping speeds, quiet operation and ability to handle water vapour. These direct drive rotary vane pumps are inherently compact and vibration free, and with their finger-proof fan and coupling housings they offer excellent operator protection. A comprehensive range of accessories is available to allow use on the widest variety of vacuum applications.
Features and Benefits :
• Advanced pressurized oil circuit to give effective lubrication even under high gas loads.
• When the pump is switched off, the spring loaded distributor valve provides oil and air suck-back protection.
• Gas ballast control to assist in handling high water vapor loads.
• Industrial roller bearings on drive shaft for ultimate reliability and long, trouble free life.
• Full height oil sight glass for easy checking of oil level and condition.
• Easy change oil filter, with oil filter condition gauge on larger models.
• Central inlet port to allow easy mounting of mechanical booster pump if required.
• Easy to maintain, with convenient service kits and international customer support.
• A wide range of accessories to match your application needs.
• The pumps and accessories can be supplied either as individual components or as fully systemized, factory-tested combinations
Applications :
• Refrigeration and air conditioning system evacuation, drying, and backfilling
• Vacuum drying and distillation
• Backing pump for high vacuum applications
• Vacuum metallurgy processes
• Thin film coating technologies
• Freeze drying
• Transformer and cable drying and impregnation, insulating oil treatment plant
• Cryogenic vessel evacuation
SINGLE OIL-SEALED ROTARY VANE VACUUM PUMPS
GVS 20-300, 20-365 m3/h, 10.5-215 cfm
Providing highly efficient vacuum pumping performance, the GVS 20-300 series is ideal for critical applications
in packaging, woodworking, rubber, plastics, electronics, paper & printing, material handling and other
exacting industries. Moreover, with eight models offering pumping speeds of between 20 and 365 m3/h
(at 60 Hz), you will definitely find the right model for your specific application. Larger capacity needs can
be accommodated with the Atlas Copco GHS.
Features and Benefits :
• Easy to install due to compact, space-saving design.
• High reliability through a rugged design and optimal oil retention at all operating pressures.
• Low maintenance and wear due to optimally selected shaft speeds.
• Low noise and vibration levels throughout the pressure range.
• Dimensional information is available on the product specific datasheet.
A Multitude of Applications :
GVS 20-300 oil-sealed rotary vane vacuum pumps are perfect for a range of demanding applications:
• Packaging:
   – Food processing: general packaging, cheese processing, vacuum cooling of produce.
   – Meat packing: fresh and cooked meats, poultry, modified atmosphere packaging, tumbling, filling and sealing.
• Woodworking: CNC cutting and routing, loading and unloading systems.
• Rubber and plastics: thermoforming applications, extruder barrel degassing, mold degassing, material handling.
• R&D systems: central laboratory vacuum.
• Electronics: pick and place components, PCB manufacture, central vacuum systems.
• Material handling: vacuum lifting, pick and place, bulk material transfer, pneumatic conveying, bottling, canning, vacuum sewage.
• Paper and printing: presses (sheet fed, offset, etc.), bindery equipment including stitching lines and perfect binding,
newspaper production, envelope machines.
• Medical vacuum: various evacuation duties.
• Environmental: ground remediation etc.